NORTHERN PARADISE -is no more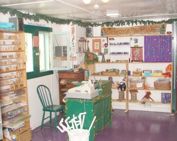 The checkout corner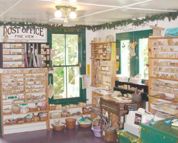 Rubber stamps galore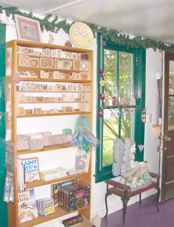 Just inside the door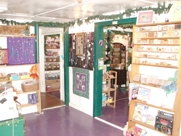 To Back and Beulah Annex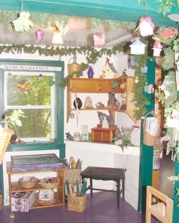 Candles, jewelry, Fairies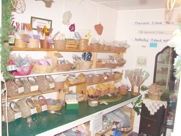 Incense, potpourri, ritual herbs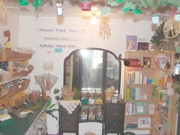 Bath salts, soaps, bo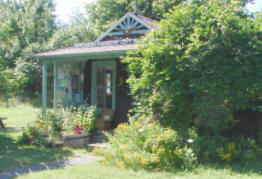 After 17 years, Northern Paradise had its last season
in the fall of 2007. But if you are looking for
Hill Woman herbal goods,
oils, incense, and the rest, Sue-Ryn
is still doing mail order, and a few summer shows
in the area. To order, or find out what shows she'll
be attending, visit the Hill Woman Website at
http://www.hillwoman.com
or call 800-600-3831

The shop building, located in the old FineView Post Office, is now named
Riverview Cottage, and is an alternative showroom for Park Antiques.
It remains a maze of small rooms and odd corners.
Just the sort of place to find pleasant surprises.
Thanks to all who visited Northern Paradise over the years;
it was you who helped keep the place going those 17 years.
---
You are visiting Wellesleyisland.net, from up in the beautiful Thousand Islands.
Popup image viewer code by Dynamic Drive www.dynamicdrive.com