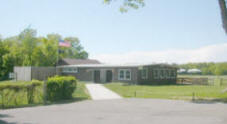 Wellesley Island State Park
Golf Course
West end of Co. Rt 100, FineView
315-482-9622
This 80-year-old 9-hole course, formerly known as the "Golf Links", offers rolling fairways and challenging approach shots through the valleys created by Thousand Islands pink granite outcroppings.
The 9-holes may be played twice from different tees for an 18-hole round.

Contact Information: 42773 County Route 100 Fineview, NY 13640
General Info: (315) 482-9622
Reservations: (315) 482-9622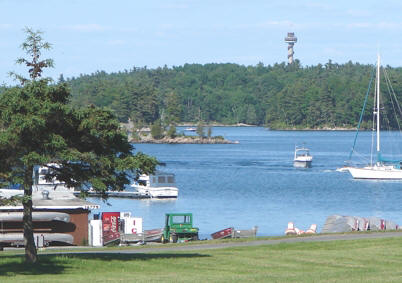 Wellesley Island State Park
The State Park offers dockage, boat
rentals, a bathing beach, picnic
areas, hiking trails and more.
Day use fee from the third
weekend in May through
Labor Day weekend.
The picture at left is the State Park
Marina. Notice the Skydeck in the distance.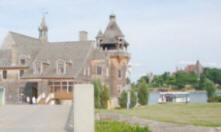 Boldt Castle and
The Boldt Yacht House
Shuttle service to the Yacht House
can be gained from Bolt Castle,
which can be reached
via most boat tours.
Boldt Castle Hours: 10:00am - 6:30pm May 12 - October 14
till 7:30pm in July & August, till 5:30pm October 20-21
Boldt Castle Yacht House Hours:
May 19 - Sept 30 10:30 am to 6, open to 6:30 in July & August

Call for info at 1.800.847.5263 or visit The Boldt Castle Site

Thousand Islands Country Club
East end of Co Rt 100 - two courses open to the public.
call 315-482-5017 or visit www.ticountryclub